Welcome to the world of Salesforce consulting, where innovation, growth, and customer success prevail. As businesses increasingly turn to Salesforce for its complete set of cloud-based solutions, partnering with a trusted and experienced consulting agency becomes crucial for using the platform's full potential. In this blog post, we delve into the world of Salesforce Summit partners. A community we are proudly part of since 2021. We will answer questions surrounding Salesforce Summit partnership and explore the levels of partnership within the Salesforce ecosystem. Discover why to choose FORWARD as your dedicated Salesforce consulting partner.
What is a Salesforce Summit partner?
A Salesforce Summit partner is the highest rank of success within the Salesforce Partner Program. The goal of the Salesforce Partner Program is to assess a partners' expertise and level of commitment towards the partnership. The four levels of partnership within the Salesforce ecosystem are Base, Ridge, Crest, and Summit.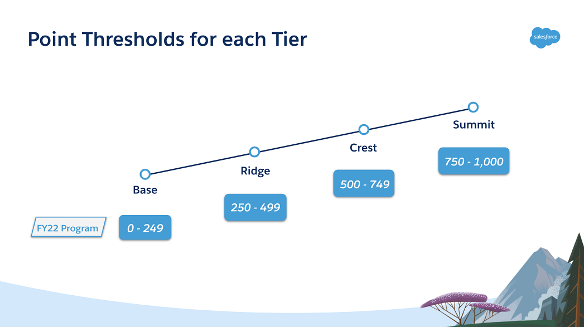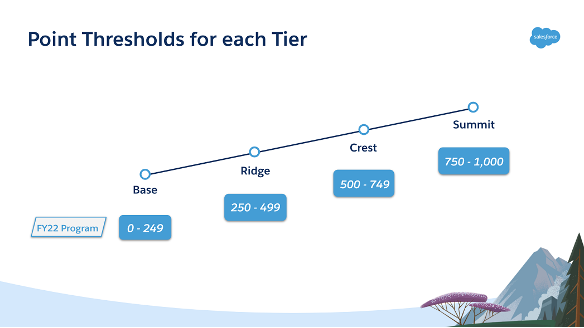 How do I become a Salesforce Summit partner?
Becoming a Salesforce Summit partner is a journey that requires dedication, expertise, and meeting specific objectives set by Salesforce. In order to become a Salesforce Summit Partner your company must achieve several objectives established by Salesforce. These latter are thought out and defined based on 4 main pillars: customer success, innovation, growth, leadership in equality and sustainable development.
Why choose FORWARD as your Salesforce consulting partner?
Choosing the right Salesforce consulting partner is key. This to unlock the full potential of the Salesforce platform and drive business success. As a Salesforce Summit partner, we bring our expertise, customer-centric focus, and a proven track record of innovation and growth. With a deep understanding of Salesforce solutions, including Sales Cloud, Service Cloud, Marketing Cloud and Commerce Cloud, we are positioned to guide your business on the Salesforce journey.
As a Summit partner, we have demonstrated expertise, industry knowledge, and a strong commitment to customer success, innovation, and growth. This showcases our ability to provide tailored Salesforce solutions. This includes Sales Cloud, Service Cloud and multi-cloud implementations, to help businesses thrive in the Salesforce ecosystem. We empower businesses with digital strategies, functional and technical architectures, and Salesforce solutions that provide strength and agility. The collaborative approach and strong relationships built by our tribe with our customers make a real difference in achieving our goal within our manifesto. The pursuit of knowledge, with over 100 certifications covering development, Salesforce consulting, admin, marketing, commerce, and more, has elevated our functional and technical know-how to the highest level.
We'll guide you in finding the right solutions. Our specialized team is skilled in diverse commerce solutions like e-commerce, loyalty and omni-channel and will keep you on track for the future. Let's connect!
Contact us for more information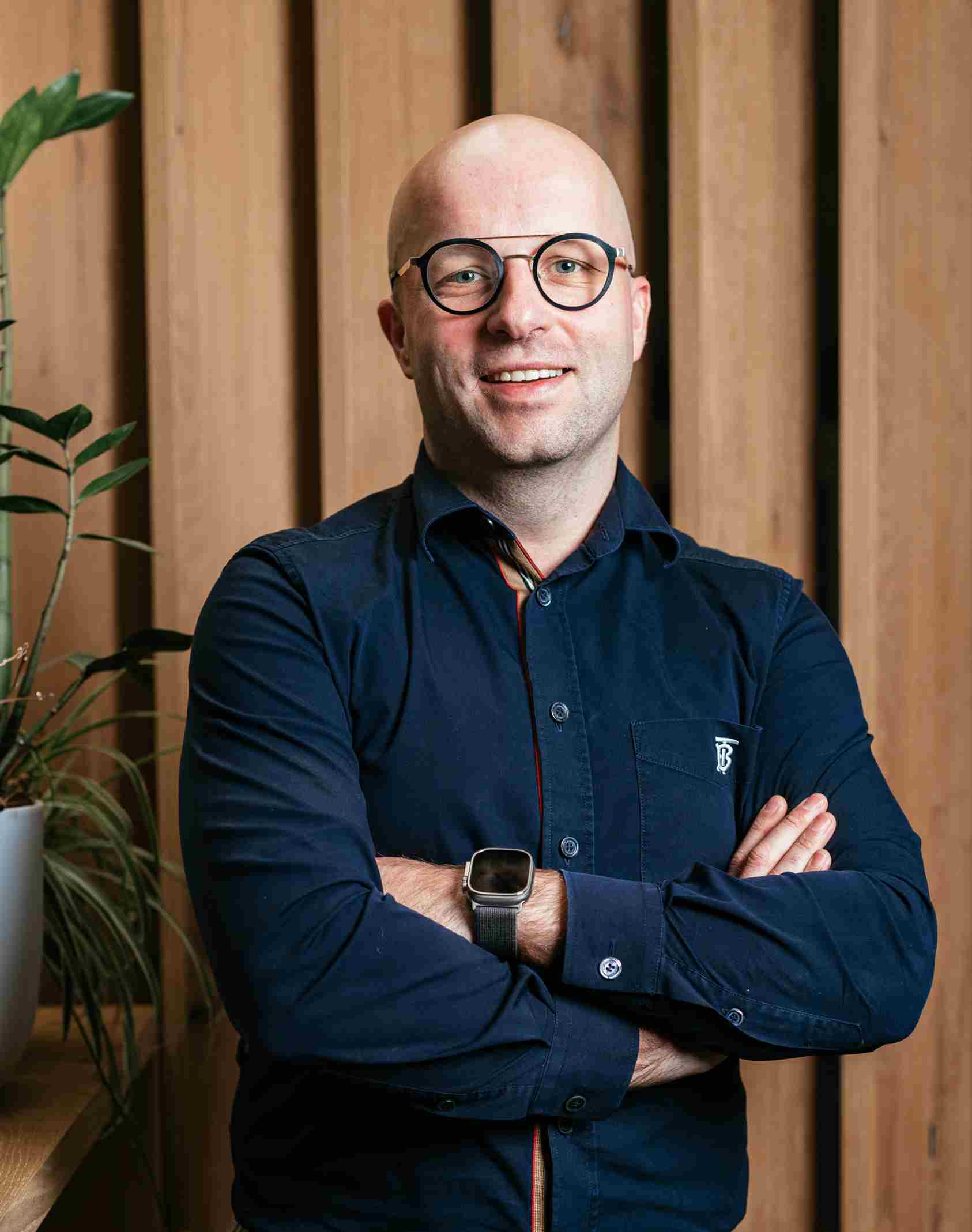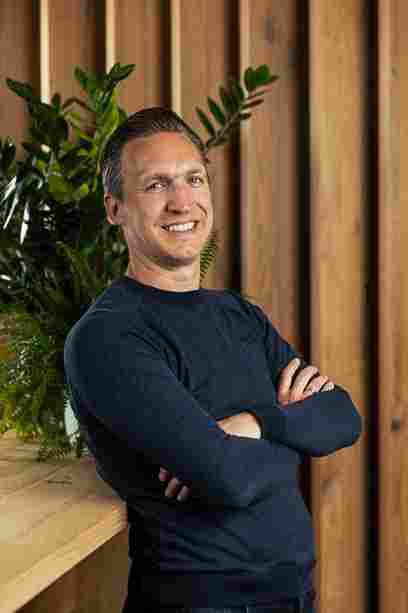 Sign up for our newsletter to receive updates,
relevant cases and upcoming trends.