Insights and trends from over 8,200 global marketers engaging customers from anywhere
Salesforce surveyed over 8,200 marketing leaders worldwide and generated 8,227 responses from marketing managers, directors, VPs and CMOs including marketers from B2B, B2C, and B2B2C companies across North America, South America, Asia Pacific, Europe, the Middle East, and Africa. They gathered marketing insights and trends, which we'd like to present you. Only 14% were completely satisfied with their overall marketing performance and the outcomes of their marketing investment. 15% underperformed and were moderately or less satisfied and 72% were moderate performers.
Marketers Embrace Change with Optimism
Happily, marketers embrace change with optimism. They are optimistic about the future and prioritise innovation, digital transformation, and a work-from-anywhere that constitutes anything but "back to normal". To get there, they embrace technology, data, and new measures of success.
66% of marketers expect revenue growth over the next 12 to 18 months. Innovating and engaging with customers in real-time are becoming the top two priorities for every marketer to reach that goal. Alongside that, they're also particularly concerned with improving ROI and attribution models to understand what's working and what's not. Adopting a new way of collaboration is crucial in a new work-from-anywhere reality in which teams are distributed.
As Customer Go Digital, Marketing Steps Up
80% of customers agree the experience a company provides is as important as its products or services. Customer experience remains as the North Star. It is the key competitive differentiator. Nowadays, customers expect to be offered new ways to get products and services due to COVID-19. They spend more time online after the pandemic than they did before and constantly swift between the digital channel and migrate between one another. This caused the vast majority of marketers to acknowledge the impact of changing customer expectations on their digital strategies including engagement strategies. So, indeed innovation is essential as customer expectations evolve.
Over the past year, we've seen that video, social media, digital ads, digital content, website/app have the biggest increase in value. New trends have emerged. Events and sponsorship are going digital – expecting trends will shift towards virtual and hybrid formats in 2022.
Cross-channel coordination is getting more sophisticated. The use of digital channels and how they accelerate digital marketing strategies will inevitably be linked to deliver the right message at the right time. It has to be dynamic – meaning that messages evolve in a hyper-personalised manner based on customer actions.
As digital customer engagement grows, so does the marketer's toolkit. Although the demand for marketers' creativity is not going anywhere soon. The increasing digital nature of customer engagement means that most well-rounded marketers are also technology minded. CRM (Customer relationship management) systems are the most prevalent technologies for marketers, but they're joined by a cadre of other tools and platforms that help organize and make sense of data, automate processes, and measure results, among other capabilities.
SPOTLIGHT: Artificial Intelligence
Marketers embrace artificial intelligence (AI) due to their customers.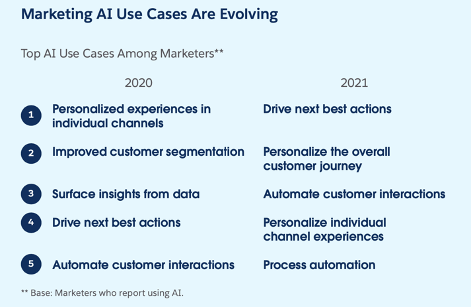 Collaboration Drives the Market-from-Anywhere Era
75% of marketers say the pandemic has permanently shifted how they collaborate and communicate at work since employees can work from anywhere. They have adopted new collaboration technologies. They use video conferencing and channel-based collaboration. Like many changes made throughout 2020 and 2021, this shift to working from anywhere is not going away. Marketers are least likely to feel more connected to their colleagues in other departments, and the effects are apparent on customer experiences. 76% of customers expect consistent interactions across departments, but 54% say it generally seems like other departments don't share information anymore. Still, marketers have to maintain cross-functional connections because they share common goals and relevant customer data with their colleagues in sales, customer service, eCommerce, and their counterparts in IT with collaboration on analytics, personalization, and other technology decisions the norm.
Marketing Is Spelled D-A-T-A
78% percent of marketers say their customer engagement is data-driven and continue to forecast increases in the number of data sources they'll leverage over the coming years. High performers are far and away more likely than underperformers to be content with their ability to use customer data in creating more relevant customer experiences. As Apple, Google, and others restrict the use of third-party cookies, however, the relative popularity of data sources is shifting. Known digital identities such as email addresses and social IDs are now the most popular customer data sources, followed by transactional data and declared interest and preferences. Offline identities such as postal addresses and anonymized digital identities like cookies and device IDs saw the biggest year-over-year drops in popularity. And with so much emphasis being placed on customer data and its implications for marketing, it's reasonable to assume that organizations have to ensure its overall quality – data hygiene, timeliness, integration, completeness, accessibility, and other aspects.
78% of high performers say they use a customer data platform (CDP) to help them make sense of so many types and sources of data at their fingertips. Ranking of customer data management technology uses cases: customer insight, consent management, personalization, identity reconciliation, audience segmentation, sharing customer information across business units, remarketing, and marketing suppression.
78% of high performers say they use a customer data platform (CDP) to help them make sense of so many types and sources of data at their fingertips. Ranking of customer data management technology uses cases: customer insight, consent management, personalization, identity reconciliation, audience segmentation, sharing customer information across business units, remarketing, and marketing suppression.
SPOTLIGHT: Privacy
78% of marketers say they have a comprehensive view over the customer's consent and 61% of consumers feel like they've lost control over how their personal information is used. Privacy is becoming a less challenging proposition for marketers.
Metrics and KPIs Continue to Evolve
78% of marketing organizations have changed or reprioritized metrics due to the pandemic. Revenue and funnel performance remain the foremost metrics for today's marketers. However, marketers have become more KPI-conscious across the board with customer referral rates, customer acquisition costs, and consent engagement seeing the biggest boosts in popularity. As the marketing measurement has become a real-time effort, here are the most valuable marketing metrics/KPIs: customer satisfaction metrics, revenue, marketing/sales funnel, customer engagement, and customer lifetime value (LTV).
SPOTLIGHT: Account-Based Marketing
In last year's "State of Marketing" report, Salesforce found that account-based marketing (ABM) programs had become exceedingly popular among B2B marketers, today these programs command an average of 15% of B2B marketing budgets and are a cornerstone of overall marketing strategies.
LOOK AHEAD: Digital Marketing Tactics
In 2021, digital customer engagement defines marketing and marketers are embracing new tactics to gain the attention of customers and prospects. Video content – be it reproduced or live-streamed – is extraordinarily popular. Even virtual experiences like wine tasting classes that gained popularity during the periods of lockdown are expected to surge in popularity even as societies emerge from lockdown. Marketers are pushing the boundaries of digital engagement.
LOOK AHEAD: Marketing Skills and Training.
Today, marketers need a unique and evolving collection of knowledge that constantly shifts between right-and left-brain mentalities. While creativity, content, and communication are the most common elements of marketing organizations' curriculums, they are provided by only a minority of employers. Even less common in training on interpersonal skills like emotional intelligence, the data science that underpins customer engagement and attribution, and perhaps the most important skill of all in 2021: resilience.
Source: https://www.salesforce.com/au/form/pdf/state-of-marketing/
Contact us for more information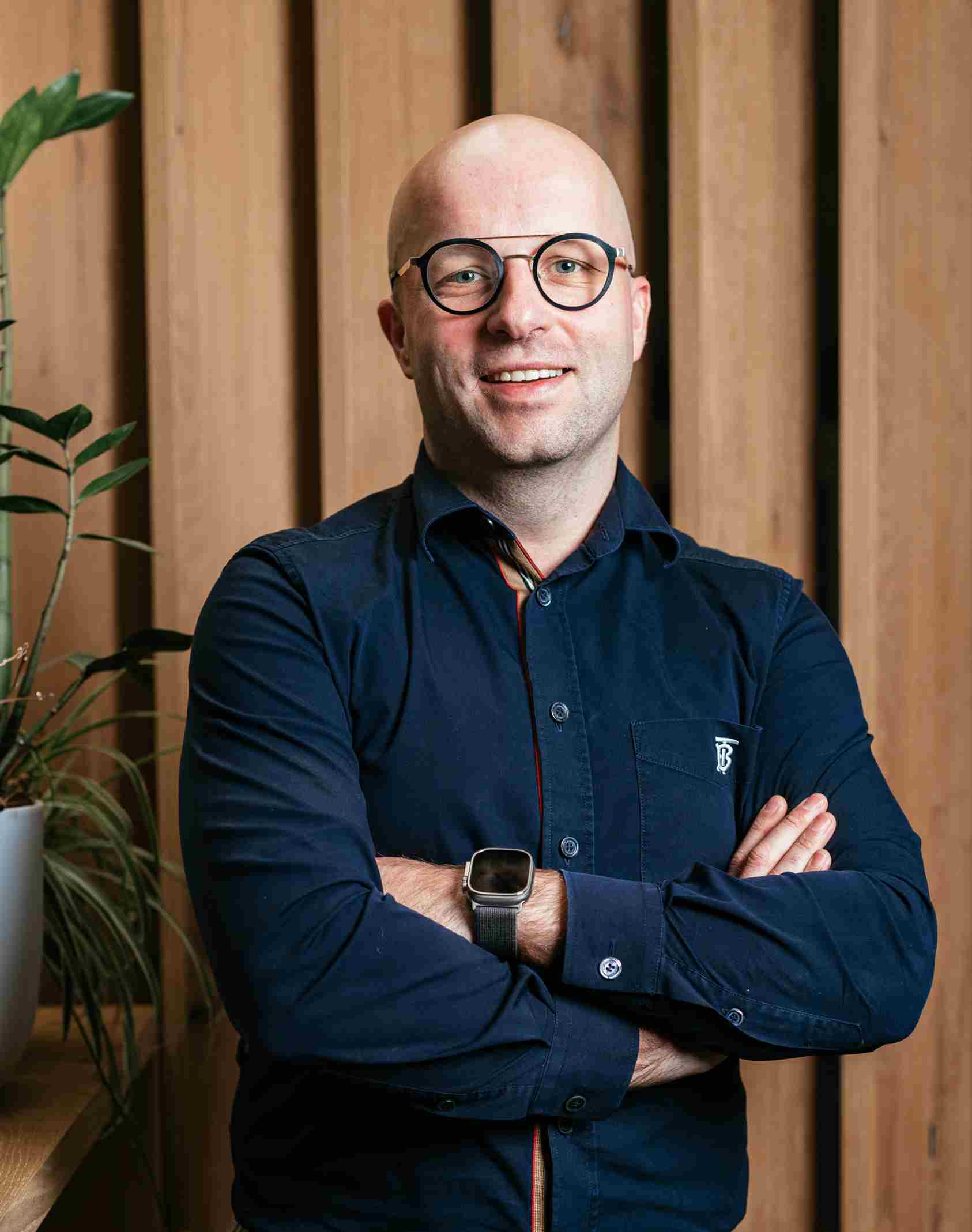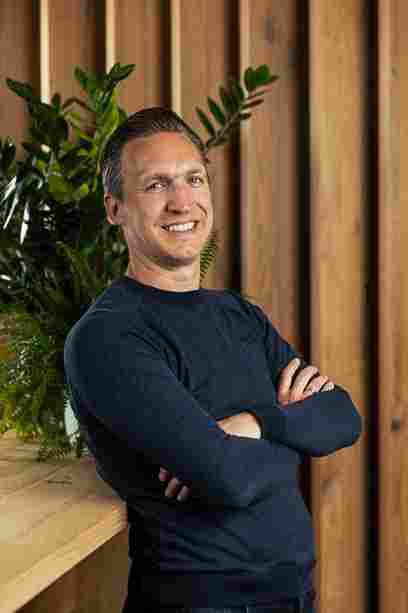 Sign up for our newsletter to receive updates,
relevant cases and upcoming trends.