TECHNOLOGY
Discover Marketing Cloud Customer Data Platform
What is a Marketing Cloud Customer Data Platform ?
CDP stands for Customer Data Platform (CDP). It drives personalization and engagement for your customers. It's part of the longstanding evolution of Customer Relationship Management (CRM). It helps marketers ingest data, built a data asset with first party data, understand customer identity, segment, and activate audiences at scale. It can be used throughout the entire customer funnel from acquisition to retention. Salesforce Marketing Cloud Customer Data Platform (CDP) connects to the entire Salesforce marketing ecosystem for messaging, advertising, personalization, and analytics.
Build a single source of truth: Create a unified profile across all touchpoints by connecting identities, engagement data, customer orders, loyalty, marketing journeys and privacy management.
Bring all your data under one roof: Capture and unify data from anywhere with a high-scale data ingestion service.
Understand your audience across your organization: Use unified data to make every engagement contextual, personalized, and human across marketing, commerce, service, and sales
Engage everywhere: activate your customer data across any advertising, messaging, or engagement platform.
Gain insights based on analytics: Make better decisions by understanding your customer in any moment through AI-powered analytics
The marketer's brain
Marketing Cloud Customer Data Platform (CDP) will bring data together from different data sources and will help you understand the customers' potential, across the entire business. It helps simplifying and connecting all the information that businesses build up over time on their customers.
Solutions for a bright future
We'll guide you in finding the right solutions. Our specialised team is skilled in diverse commerce solutions like e-commerce, loyalty and omni-channel and will keep you on track for the future.
Discover our industries
A digital presence is a must in every industry. Modern customers and users expect a personal service, seamless customer experience and plenty of engagement.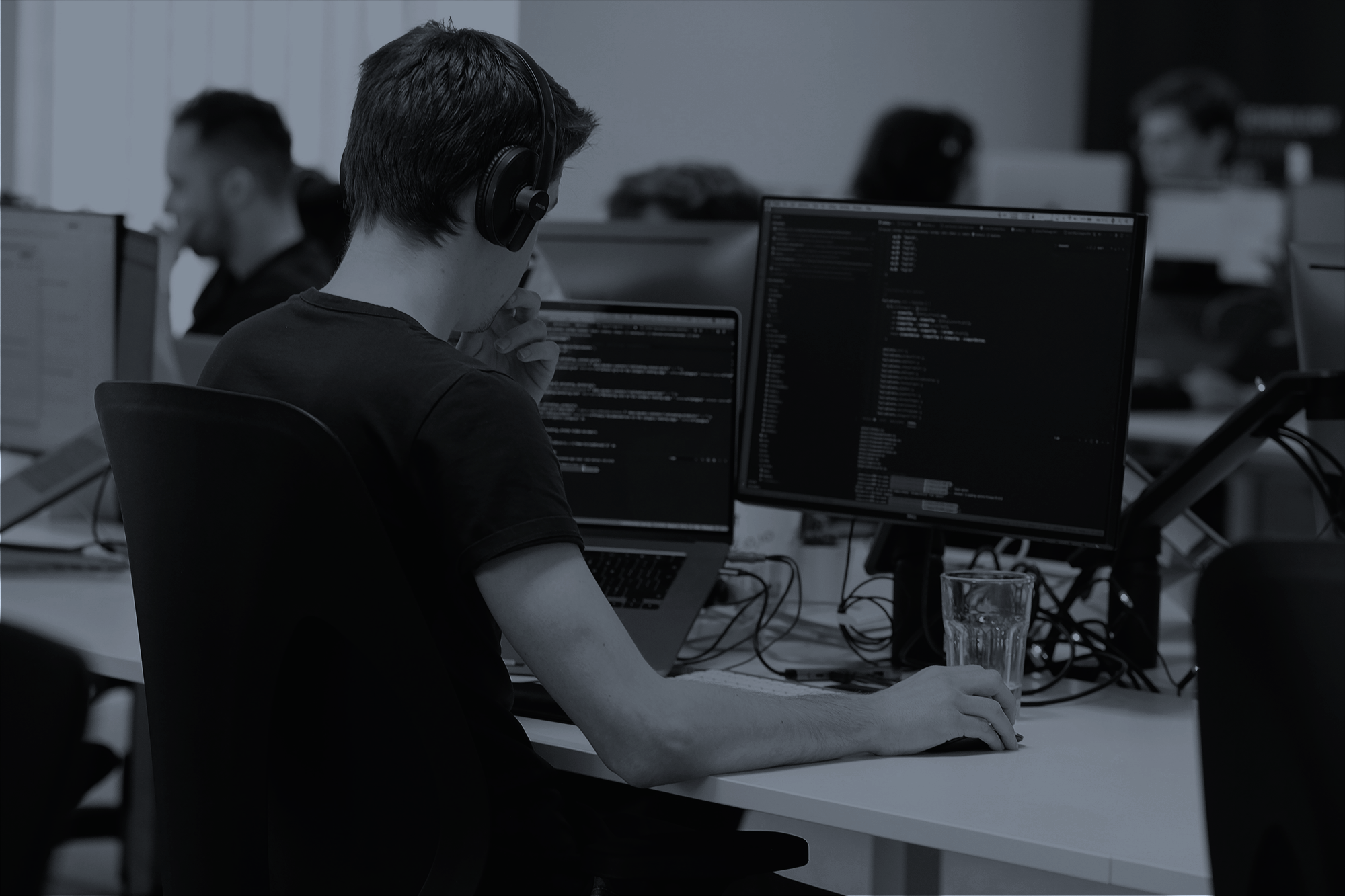 "With FORWARD's expertise and customer challenges I really learn how to make perfect code"
We are looking for Salesforce experts
Are you an expert in Salesforce? Or are you highly interested in Salesforce development? Then FORWARD could be a great place for you! We're looking for Commerce cloud developers, Marketing cloud consultants and more! check out our open positions.
Sign up for our newsletter to receive updates,
relevant cases and upcoming trends.