TECHNOLOGY
What is Page Designer?
What is Page Designer?
Page Designer is a handy content creation tool in Salesforce Commerce Cloud B2C, which helps you to build reusable templates and components. Blocks and components are easily dragged and dropped to create personalised pages and add content to your website. No HTML experience required!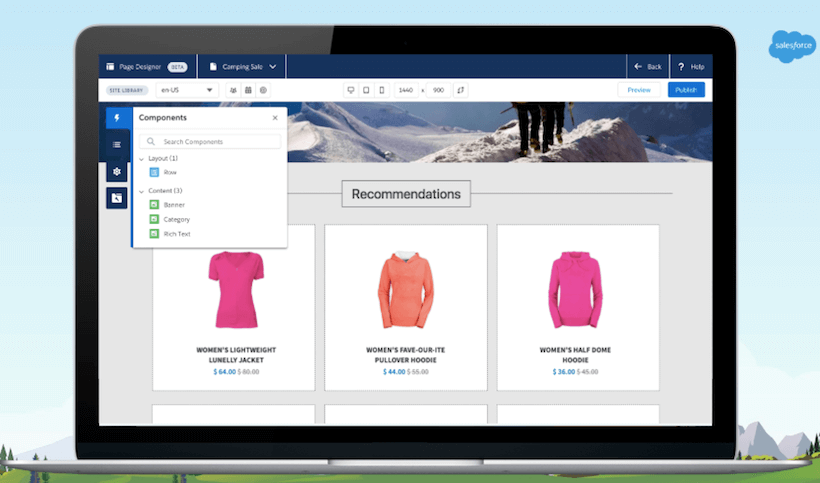 Benefits of working with Page Designer
Thanks to intuitive and straightforward features you'll soon be an expert in perfect page design. Become self-sufficient in creating your desired look thanks to:
Quick creation of customised pages
Clear and immediate visualisation in all formats (mobile, desktop, tablet)
Continuous updates with the latest features
How can FORWARD and Page Designer help you?
Opted to take charge of your design and content? We'll set Page Designer up for you along with Salesforce Commerce Cloud. Then we'll get you started with design and content that incorporates different components. The rest is easy. You'll never look back!
What are the next step?
Keen to exploit the benefits of Page Designer in your business, as part of Salesforce Commerce Cloud? Let's get together in a workshop (or 2) to discuss your particular needs, after which we'll turn these into user stories, and a winning design. We'll also consider the workload and the ideal way of working. Then off you go!
Solutions for a bright future
We'll guide you in finding the right solutions. Our specialised team is skilled in diverse commerce solutions like e-commerce, loyalty and omni-channel and will keep you on track for the future.
Discover our industries
A digital presence is a must in every industry. Modern customers and users expect a personal service, seamless customer experience and plenty of engagement.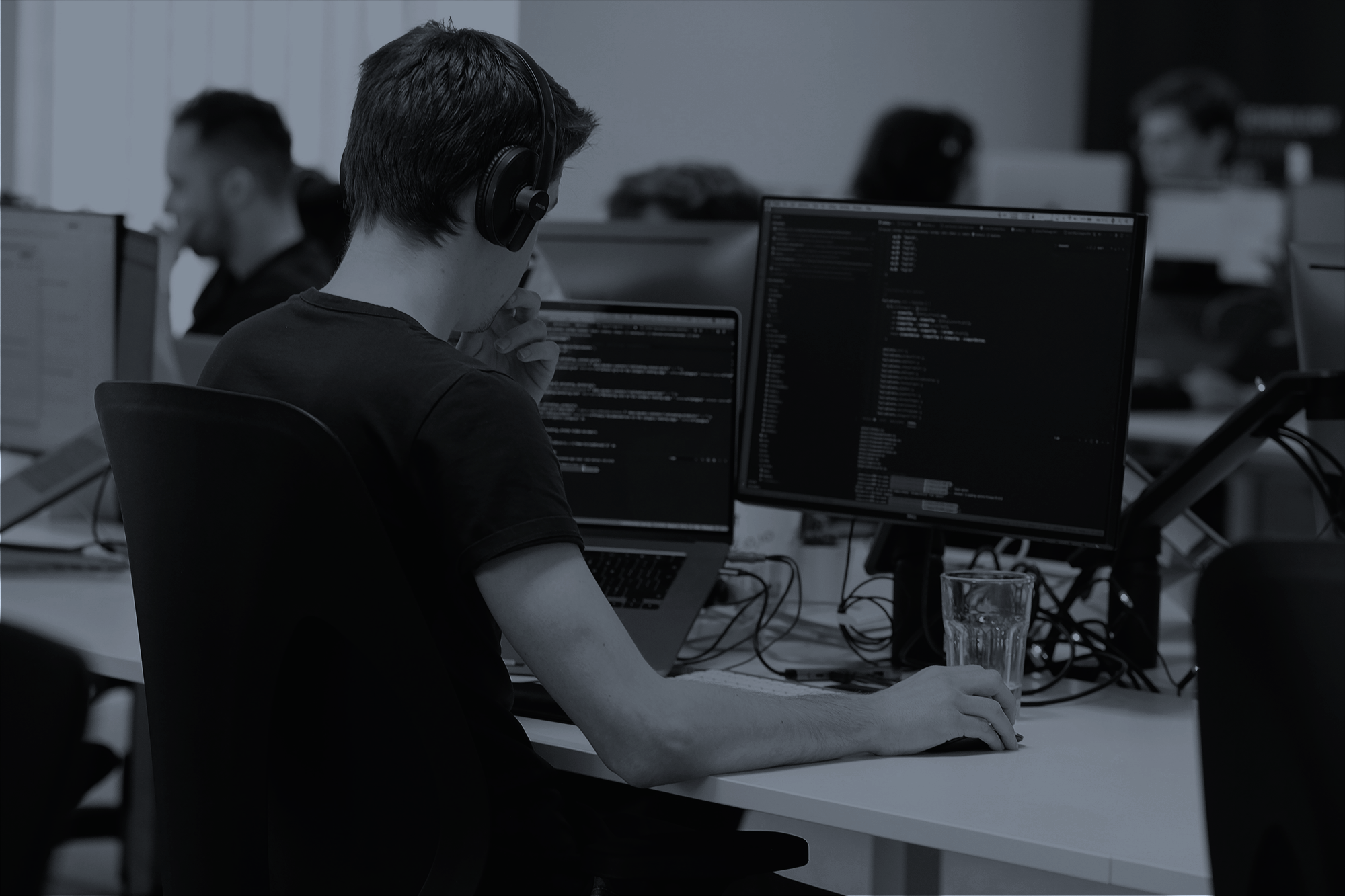 "With FORWARD's
expertise and customer challenges I really learn how to make perfect code"
We are looking for Salesforce experts
Are you an expert in Salesforce? Or are you highly interested in Salesforce development? Then FORWARD could be a great place for you! We're looking for Commerce cloud developers, Marketing cloud consultants and more! check out our open positions.
Sign up for our newsletter to receive updates,
relevant cases and upcoming trends.