SOLUTIONS
FastForward, Composable Storefront Accelerator
Launching FastForward, the Composable Storefront that gets you up-and-running in no time!
If you're a business looking to get a quick-to-market solution, then our Composable Commerce Accelerator, FastForward, is the solution you're looking for. FastForward is a pre-built headless storefront based on years of retail experience by FORWARD's industry experts that allows businesses to quickly and easily launch a PWA without the need for extensive development work. Let's take a closer look at FastForward, a best-in-class retail storefront, and how it can benefit your business. We'll have you live in weeks rather than months
Going headless
One of the main challenges of launching a headless storefront is the amount of time and resources it can take to get your storefront up and running. This can be especially difficult for small businesses or startups that may not have the in-house expertise or resources to handle the development work. Even for larger businesses with dedicated development teams, the process of building a storefront from scratch can be time-consuming and costly.
But that's not all. Building and maintaining a storefront requires a solid infrastructure foundation, including servers, networks, and storage. This can be a daunting task for businesses that may not have experience with infrastructure management. And even for businesses that do have the necessary expertise, managing infrastructure can be a time-consuming and costly endeavour.
So what's a business to do? If you're feeling overwhelmed by the challenges of launching a headless storefront, don't worry. A solution is available to help you get your storefront up and running faster and more efficiently: FastForward, which uses the Salesforce Managed Runtime and a range of customisable modules and pre-built components to help you get your PWA (storefront) up and running in no time. So take a deep breath and continue reading!
The Salesforce Composable Storefront
Enter the Salesforce Composable Storefront. This toolkit is designed to make it easier for businesses to build and launch a PWA, by providing a set of pre-built components and modules that can be customised to meet the specific needs of your business. The Salesforce PWA Kit (part of the Composable Storefront) is built on top of the popular React JavaScript library and uses the out-of-the-box APIs of Salesforce Commerce Cloud.
One of the most significant benefits of the Composable Storefront is that it takes care of all the technical details for you. You don't need to worry about setting up servers, configuring networks, or managing infrastructure. The Managed Runtime (part of the Composable Storefront) handles everything for you, so you can focus on building a great PWA.
In addition to providing a hosting environment, the Managed Runtime also takes care of security and scaling. Your PWA will be hosted in a secure, enterprise-grade environment with all the necessary security measures in place. And if your PWA starts to see a lot of traffic, the Managed Runtime will automatically scale to meet the demand without needing you to intervene.
Overall, the Composable Storefront is a convenient and hassle-free way to host and deploy your PWA, so you can focus on what really matters – building a great experience for your customers.
---
"The Forward team has been a thought leader in the Salesforce ecosystem and a visionary on the future of digital shopping experiences.​

The FastForward Composable Storefront accelerator is their next logical step in delivering fast time to market combined with a great set of pre-integrated headless commerce features.​"

– Igor faletski, VP Product at Salesforce
(Fast)Forward, Commerce Cloud and YOU – the winning team
FastForward takes the Salesforce Composable Storefront to the next level by providing a set of custom modules and pre-built components that can be easily customised to create a unique, brand-specific storefront. This means you can get your PWA up and running even faster without requiring extensive development work.
In addition to the customizable modules and payment gateway integration, FastForward also includes various features and tools to help you manage and optimize your PWA. For example, FastForward includes SEO optimization tools to help you improve your search engine rankings and drive more traffic to your PWA. It also includes Page Designer (CMS) integration, allowing you to easily manage your PWA's content and design easily.
But that's not all. FastForward also includes a range of UX improvements to help increase your brand's conversion. These improvements include things like streamlined checkout flows, and personalized recommendations, all of which are designed to make your PWA more user-friendly and engaging.
FastForward is a complete solution for businesses looking to launch a PWA. With its customizable modules, powerful features, and UX improvements, FastForward has everything you need to create a successful, brand-specific storefront that meets the specific needs of your business in no time.

Download the whitepaper below and find out how FastForward can benefit your business.
Technology tailored to your needs
Salesforce solutions hold no secrets for us and we are experts in identifying and implementing your Commerce, Marketing and Service Cloud needs.
Discover our industries
A digital presence is a must in every industry. Modern customers and users expect a personal service, seamless customer experience and plenty of engagement.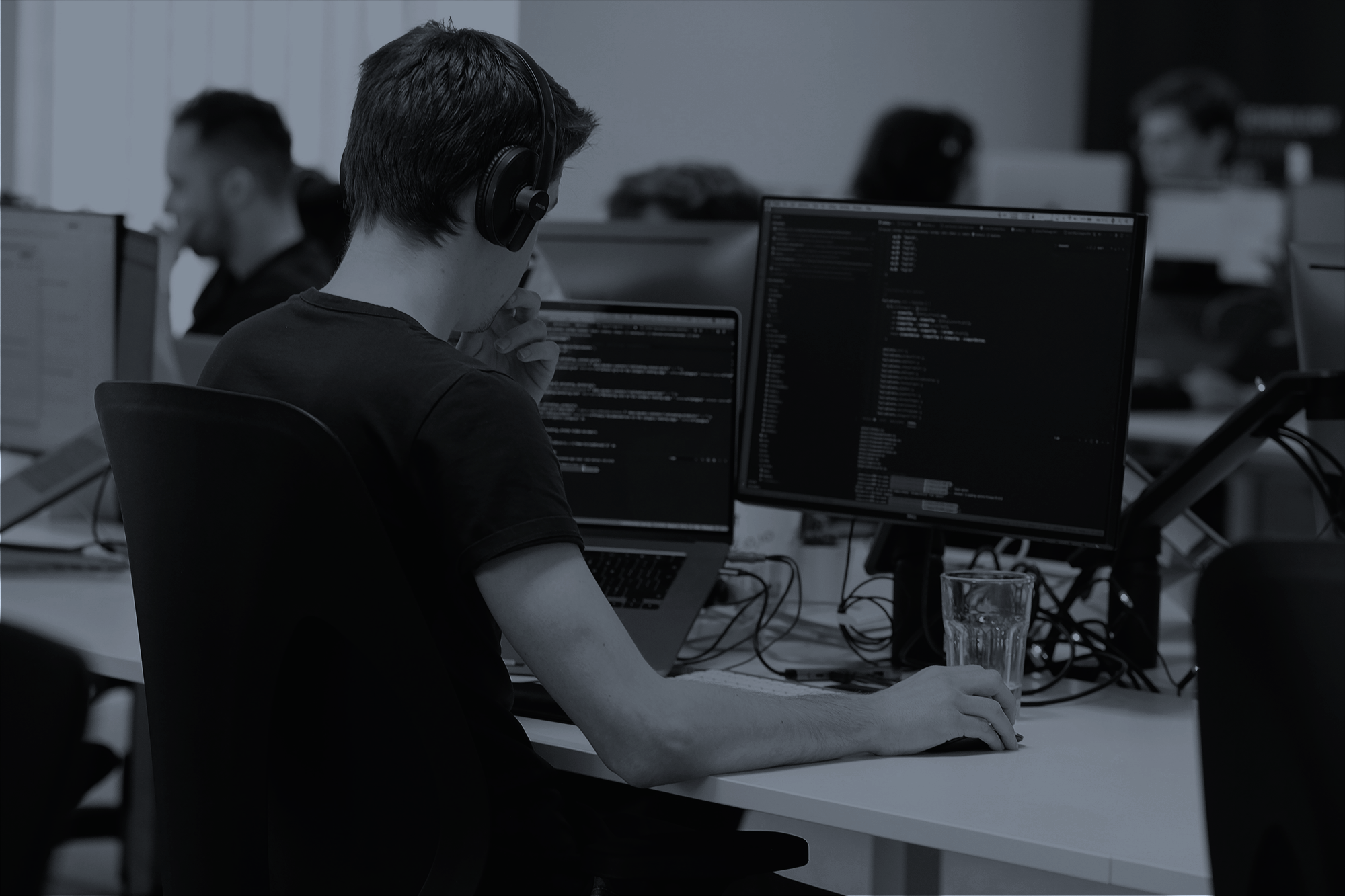 "With FORWARD's expertise and customer challenges I really learn how to make perfect code"
We are looking for Salesforce experts
Are you an expert in Salesforce? Or are you highly interested in Salesforce development? Then FORWARD could be a great place for you! We're looking for Commerce cloud developers, Marketing cloud consultants and more! check out our open positions.
Sign up for our newsletter to receive updates,
relevant cases and upcoming trends.