In today's rapidly evolving business landscape, the integration of artificial intelligence (AI) technology is becoming increasingly crucial for companies seeking a competitive edge. Now, imagine combining the power of Salesforce Einstein, renowned for its advanced machine learning capabilities, with the natural language generation prowess of OpenAI's GPT technology. The result? Salesforce Einstein GPT! In this blog post, we will be introducing you to Salesforce Einstein GPT. We will compare Einstein GPT and ChatGPT, share the key features and benefits and look at the industry applications. Let's take a look!
What is Einstein GPT in Salesforce?
Salesforce Einstein GPT is an AI-powered solution that combines the power of Salesforce Einstein, known for its advanced machine learning capabilities, with the natural language generation prowess of OpenAI's GPT technology. Together, they create a game-changing platform that empowers businesses to unlock invaluable insights, optimize decision-making, and supercharge customer engagement like never before.
What is the difference between Einstein GPT and ChatGPT?
Einstein GPT and ChatGPT serve different purposes within the Salesforce ecosystem. While Einstein GPT focuses on revolutionizing CRM and enabling AI-generated content across various business functions, ChatGPT, developed by OpenAI, provides AI-powered conversation summaries, research tools, and writing assistance. Both platforms leverage the power of AI, but their specific applications cater to different user needs.
Key features and benefits
Data-driven decision-making: Salesforce Einstein GPT analyzes vast amounts of complex business data, extracting patterns, trends, and correlations to provide actionable insights. This empowers businesses to make informed decisions and drive their strategy with confidence.
Natural language understanding: With the natural language generation capabilities of GPT, Einstein GPT transforms complex data insights into easy-to-understand narratives. This makes it accessible to users at all levels of technical expertise, facilitating seamless communication and understanding.
Enhanced customer engagement: Personalization is at the heart of Einstein GPT. By leveraging AI capabilities, businesses can deliver highly tailored experiences to their customers. This enables targeted marketing messages, optimized sales processes, and stronger relationships built on deep customer insights.
Streamlined workflows: With seamless integration into the Salesforce platform, Einstein GPT ensures that users can access AI-powered insights and generate reports directly within their familiar CRM environment. This eliminates the need for switching between applications and enhances productivity.
Industry Applications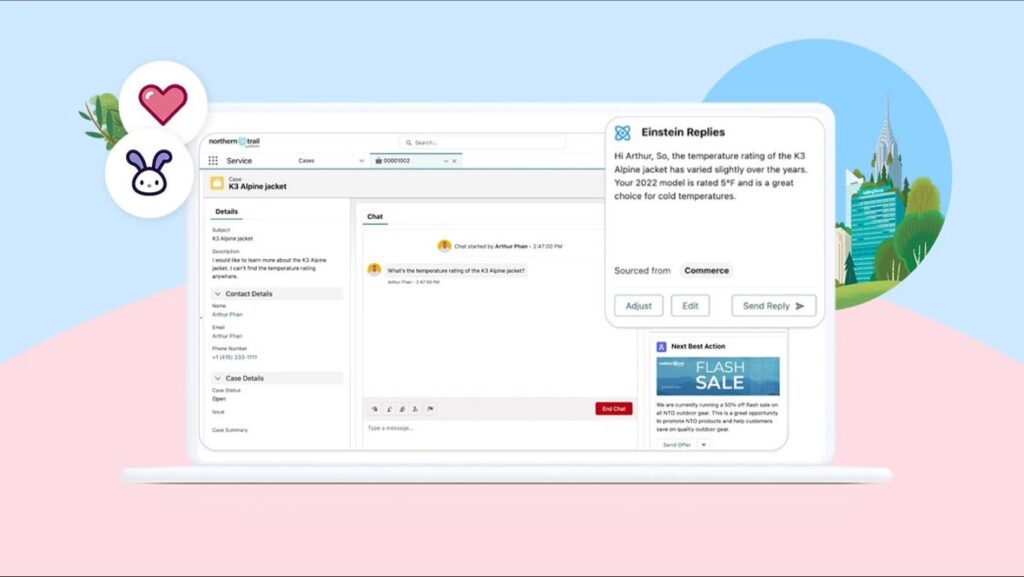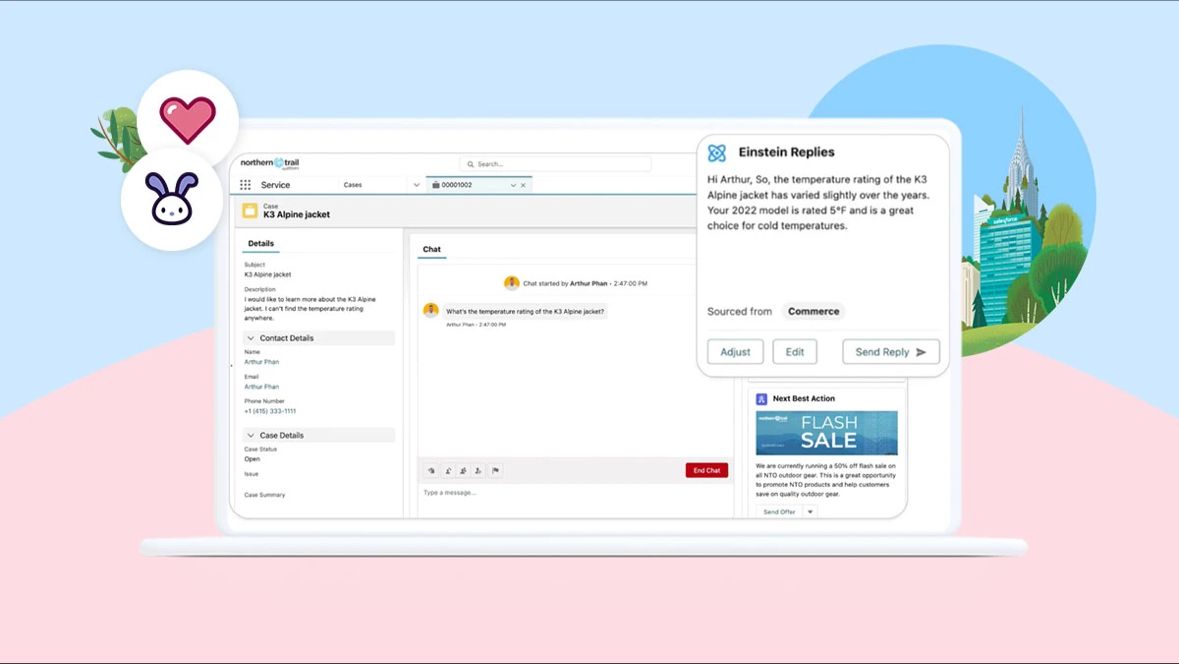 Salesforce Einstein GPT is poised to revolutionize various industries, including:
Einstein GPT for Sales: Auto-generate sales tasks like composing emails, scheduling meetings, and preparing for the next interaction.
Einstein GPT for Service: Generate knowledge articles from past case notes. Auto-generate personalized agent chat replies to increase customer satisfaction through personalized and expedited service interactions.
Einstein GPT for Marketing: Dynamically generate personalized content to engage customers and prospects across email, mobile, web, and advertising.
Einstein GPT for Slack Customer 360 apps: Deliver AI-powered customer insights in Slack like smart summaries of sales opportunities and surface end users actions like updating knowledge articles.
Einstein GPT for Developers: Improve developer productivity with Salesforce Research's proprietary large language model by using an AI chat assistant to generate code and ask questions for languages like Apex.
Discover the endless possibilities of AI-driven insights and elevate your organization's performance with Salesforce Einstein GPT. As an implementation partner, FORWARD is here to help you unlock the full potential of this revolutionary technology.
Our team of experts is ready to guide you through the integration process, ensuring a seamless and successful implementation! Let's get in touch.
Contact us for more information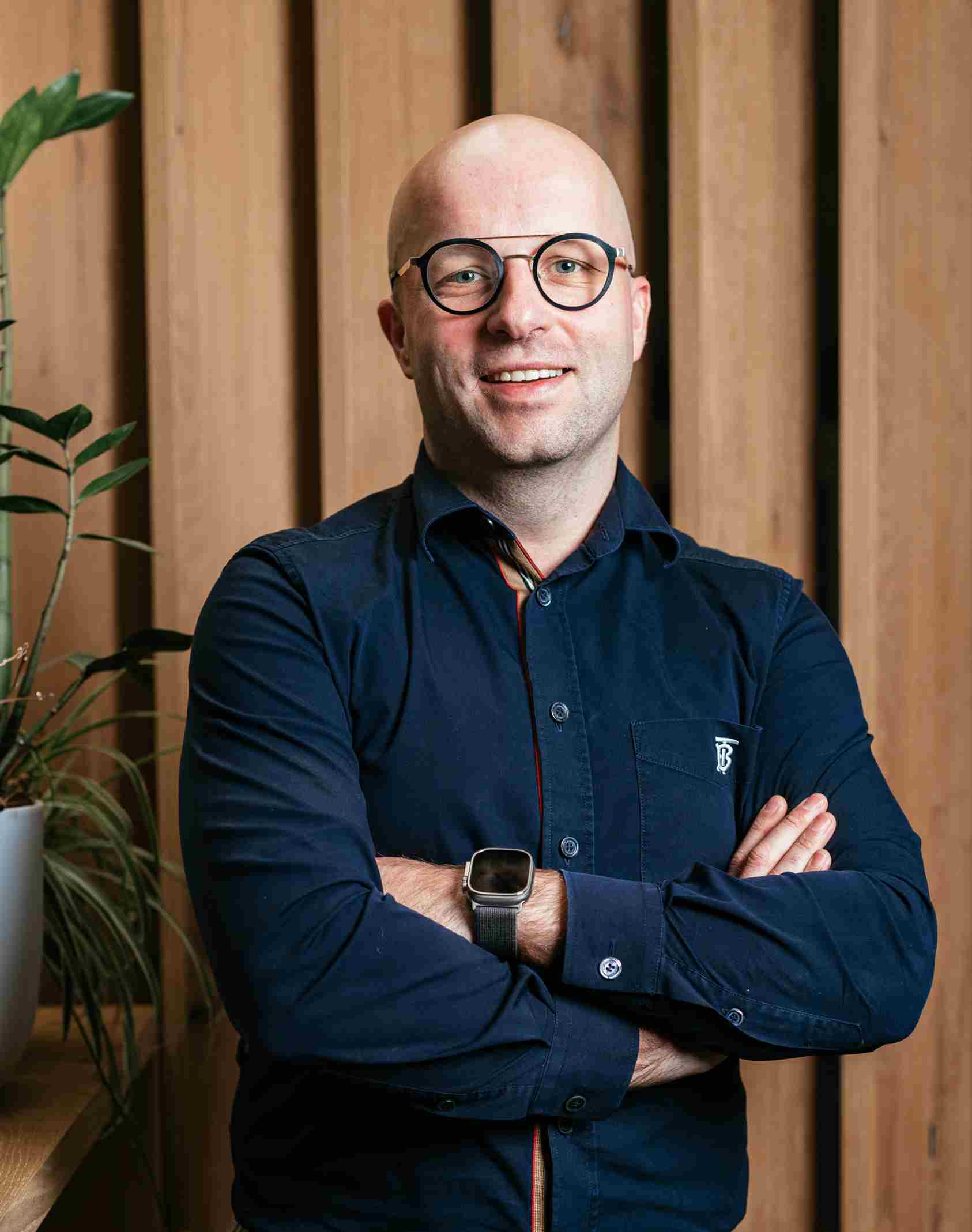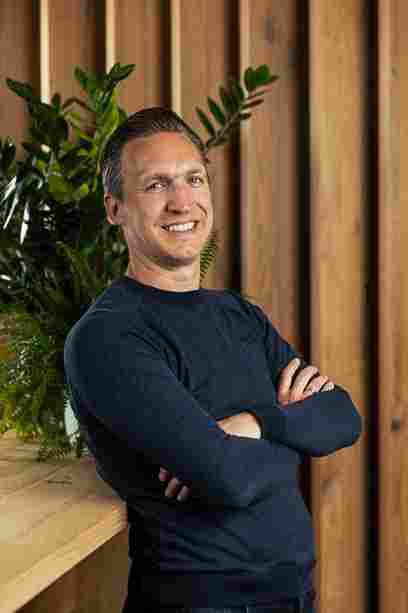 Sign up for our newsletter to receive updates,
relevant cases and upcoming trends.