Salesforce Customer Data Cloud (formerly Customer Data Platform) and Marketing Cloud Personalization: the perfect pair to drive your personalization strategy.
What's important for companies today?
Automation: automated, intelligent, always-on customer journeys that learn as they go. Usually focused on website or email personalization to get started.
Efficiency: fast time to value with simple implementation.
Cost Reduction: use (Einstein) AI to scale relevance and value to customers whenever they engage with a brand.
Productivity: Accessible to business users to self-manage campaigns without requiring IT support.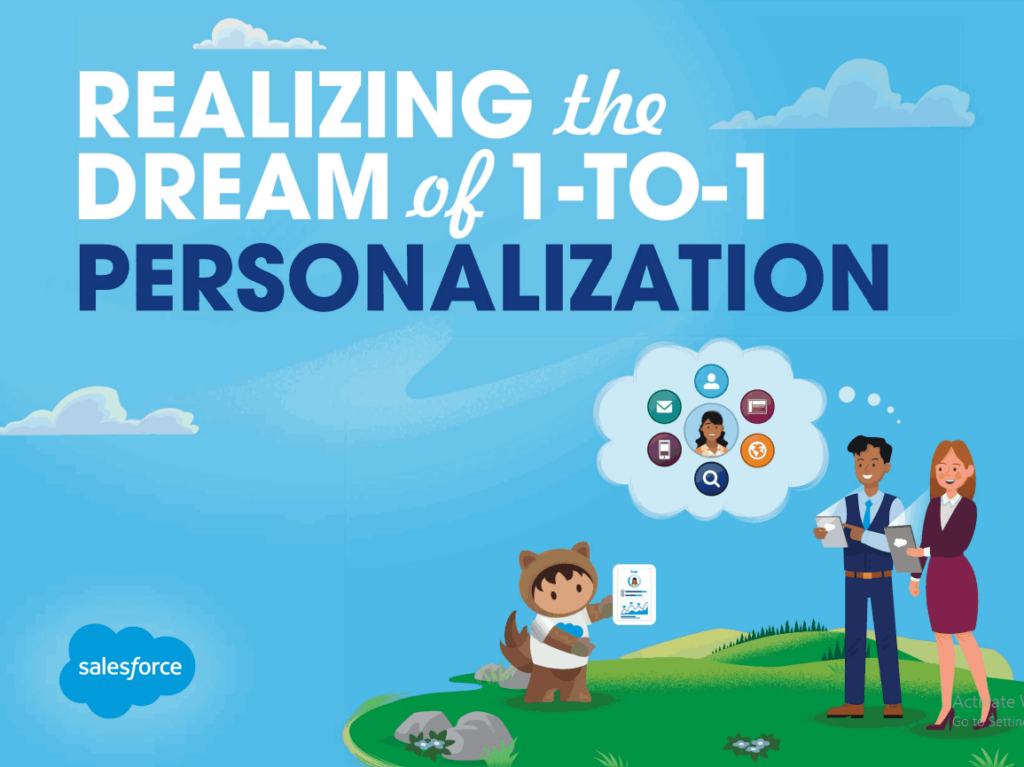 It's well-known that personalization is a key focus for today's marketing leaders. When it comes to technology, Salesforce Data Cloud is emerging as a necessary tool. They help marketers create unified customer profiles, leveraging a comprehensive customer database. That pulls in multitudes of first-party data from previously different sources including behavioral data, transactional data and demographic data.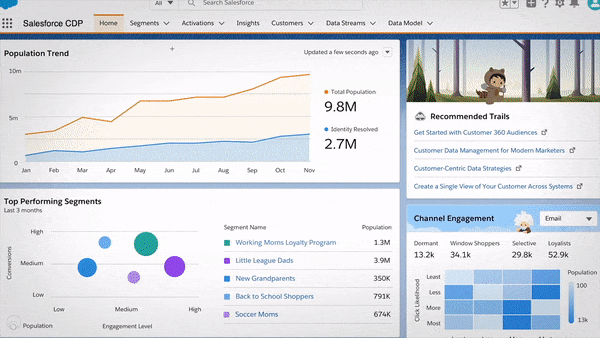 Salesforce Data Cloud was built for the next generation of marketing. It's the next evolution toward helping businesses achieve a true 360-degree view of the customer and act on that data.
Marketing Cloud Personalization, formerly Salesforce Interaction Studio, is Salesforce's RTIM tool, which is complementary to their CDP. It gives marketers the chance to put their segmentation strategy to the test. Furthermore, they can develop action-oriented, on-site experiences for these segments. These experiences effectively support leads and customers to take the next best action when they are visiting or browsing a website.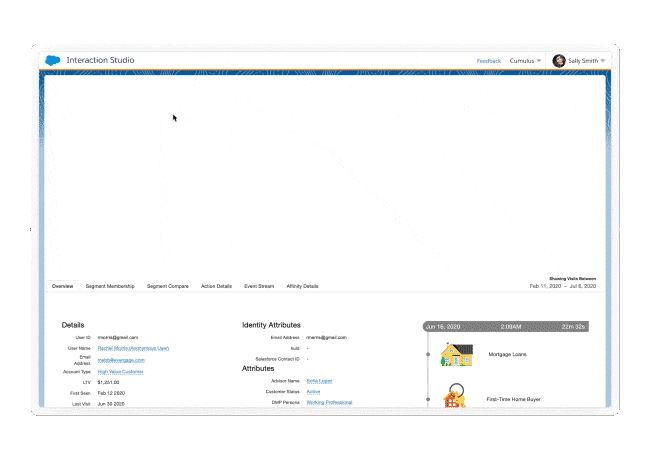 Both Data Cloud for Marketing and Marketing Cloud Personalization can operate independently or compliment each other. Each serves a different role: Personalization as a real-time personalization engine with real-time CDP capabilities. It delivers solutions for "Integrate, Understand, Decide, Engage, & Analyze". While Data Cloud is our platform for "Aggregating, Enriching, and Analyzing" and which focuses on deeper data analysis use cases.
94% of marketers say customers expect personalized experiences
Use your Data Cloud for Marketing in different ways
Salesforce noticed that companies wanted CDP capabilities that broke into 2 distinct buckets:
1. "Insights" CDPs: Systems with traditional master data management and CRM capabilities
These customers wanted to unify and harmonize data, get a golden record of their customer, enrich this with other metadata, build segments and query these segments and get segment counts, etc.
These are slower-moving systems (don't need to be as real time) but they do need to be flexible in the way they capture and process data.
2. "Engagement" CDPs:
These customers wanted a real-time profile store that is hot and ready to go – so other systems can point to it and offer up the next best webpage, next best creative delivery, decide what's the next best offer to send in an email or push notification via an app/mobile device, and have the endpoints be extensible to different systems including POS systems or even ATMs for example financial clients.
Guess what? Salesforce Data Cloud for Marketing is aligned more closely with the "Insights" CDPs and Personalization capabilities align with the Marketing Cloud "Engagement" CDPs.
Why choose for these Salesforce Marketing Cloud products?
Salesforce Data Cloud (CDP) and Marketing Cloud Personalization form an incredibly powerful personalization engine. Both go deep and wide in their depth and breadth of capabilities and ways that they ingest, store, measure, and activate data to power personalized experiences. These tools enable marketers to break down data silos and create rich segments. They can continuously optimize engagement across channels to deliver the personalized experiences that customers demand.
For key considerations in solutioning and implementing CDP for marketing and Marketing Cloud Personalization in parallel, please reach out to our product experts to guide you in making business decisions.
Contact us for more information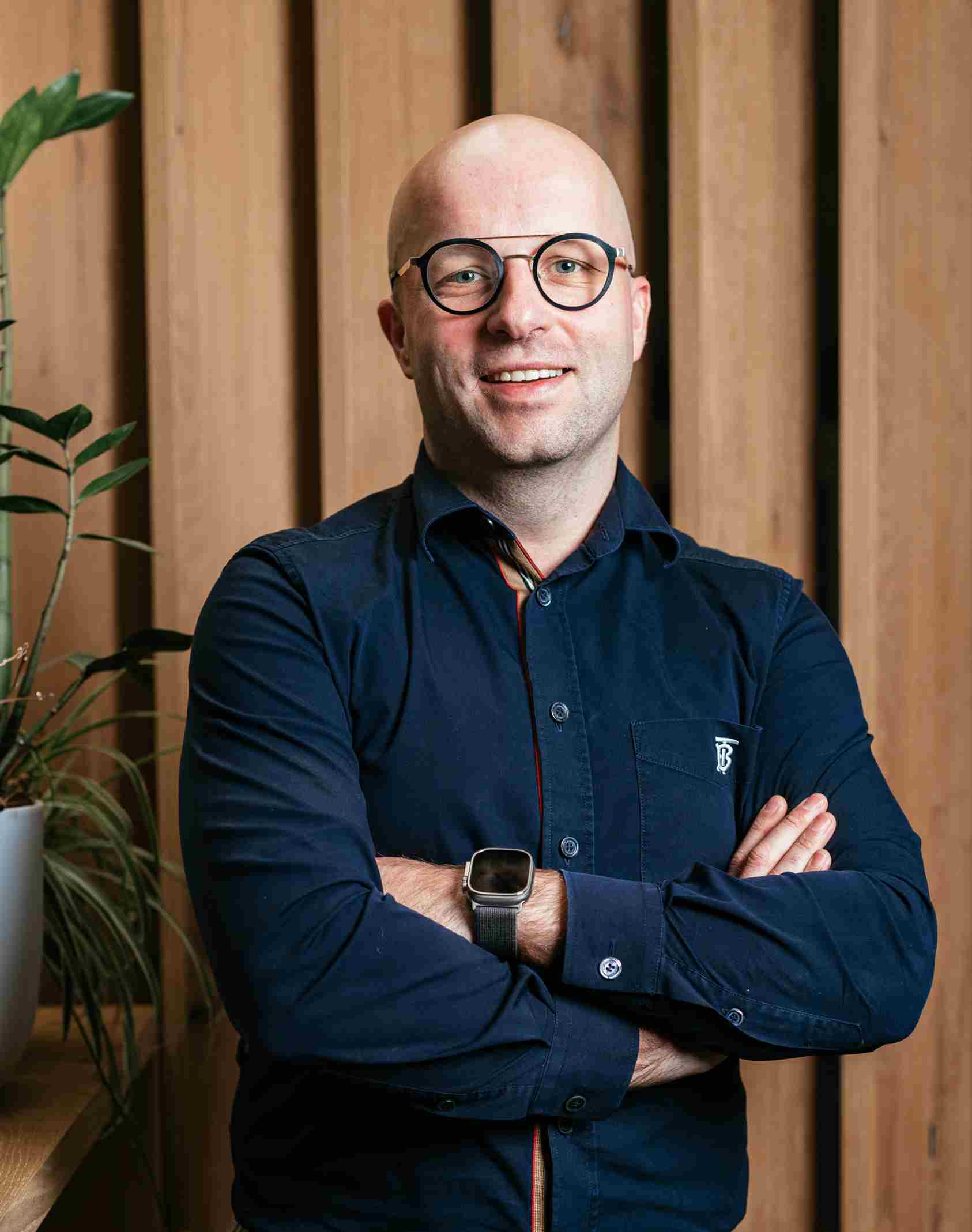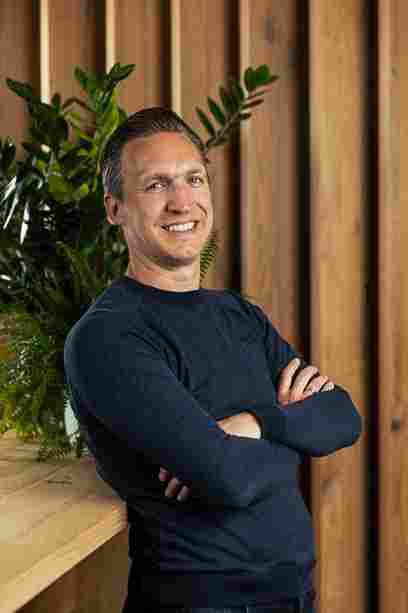 Sign up for our newsletter to receive updates,
relevant cases and upcoming trends.