How to make your webshop and stores not only customer friendly but also family friendly? Meet the 'Ravotclub' loyalty program based on Family Relationship Management (FRM).
Businesses today focus on getting a clear 360° view of the customer and Torfs is no different on that matter but already took it one step further.
Shoppers online and in-store are often not only buying for themselves. Especially in the case of retailers with a broad product range, as the purchase involves the entire family. If you want to give those families the best possible experience, your entire customer journey needs to be adjusted. To do that it all starts with a complete family overview in your Salesforce Customer Relationship Management (CRM). Turning it into a Family Relationship Management (FRM). This opens opportunities for providing personalized shopping advice and gives some insights to provide the customer the best matching product offer.
New landing page
By designing a new and attractive landing page, we give the customers the possibility to add family members to their profile in a fun and interactive way. By doing so the customers will receive a custom-made loyalty experience with personalized advantages and benefits all integrated on the Ecommerce platform.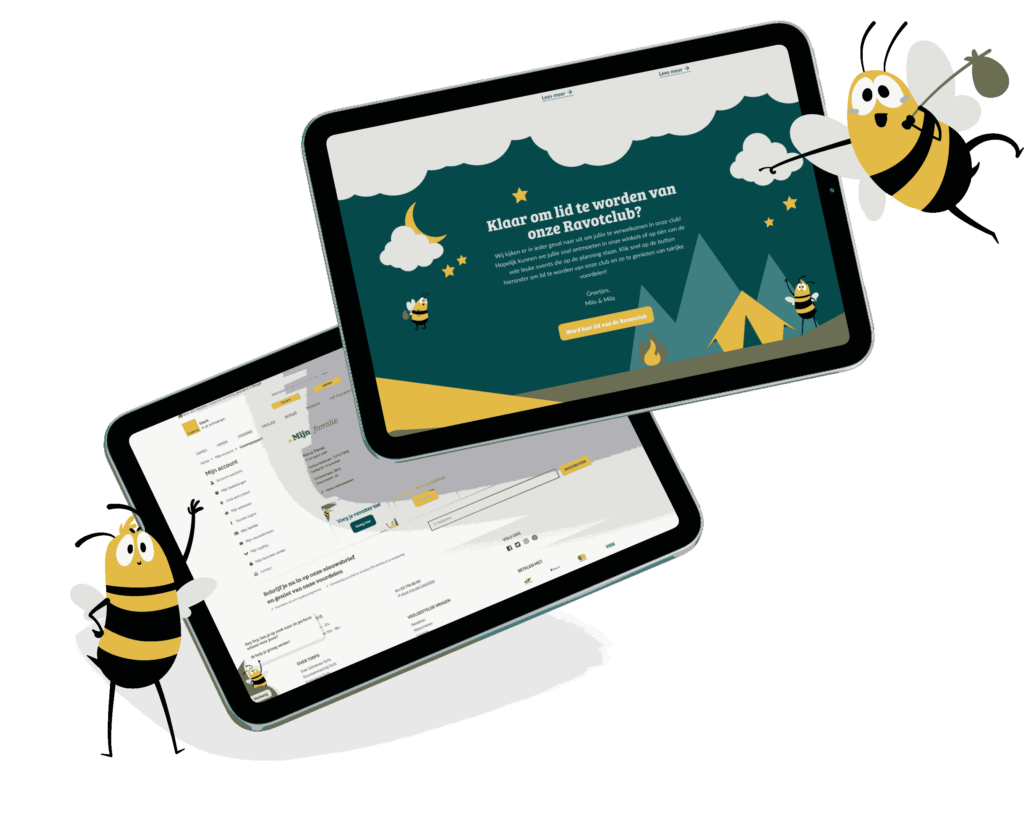 Salesforce solutions
Parents with kids often struggle with finding a balance between a good size fit shoe, the child's favorites shoe, the purpose of the shoe, and many more factors. At Torfs, families can start the shopping experience by taking a 3D digital foot measurement. This measurement data is then transferred from the in-store device to the Salesforce platform via the API layer. The platform can be consulted by the POS and by the Salesforce Commerce Cloud platform for giving personalized size advice. Thereby reducing returns and giving valuable insights on product fit. With the built-in connection via Marketing Cloud Connect the customers are receiving unique and personalized customer journeys. Furthermore, they get access to helpful information around their purchased products and upcoming events.
With children's feet growing quickly and a large product range, it's not always easy to get that personal touch on your webshop. By using the Salesforce's powerful built in personalized content and filtering options it gives that personal touch to the journey. Simply select the family member you are shopping for and receive the best fitting shoes.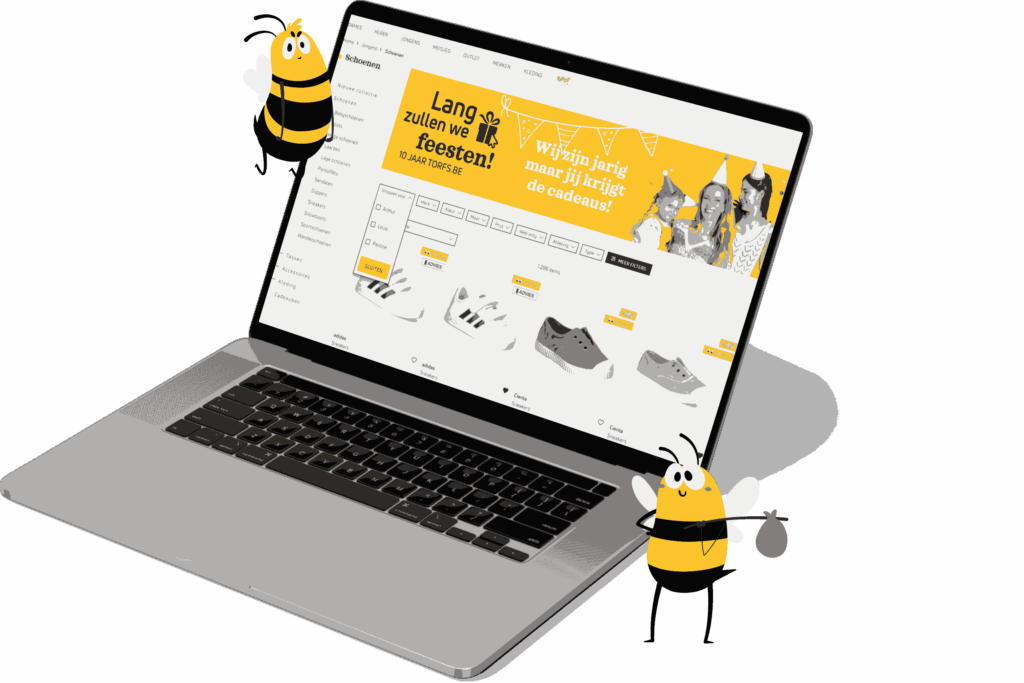 If you want to know more about this project or on how to integrate and use your CRM data throughout your ecosystem, let's get in touch!
Products involved: Design (UI/UX) phase (AppFoundry), Commerce Cloud (Webshop and Kiosk), Service Cloud, Marketing Cloud, Mulesoft (Bewire).
Contact us for more information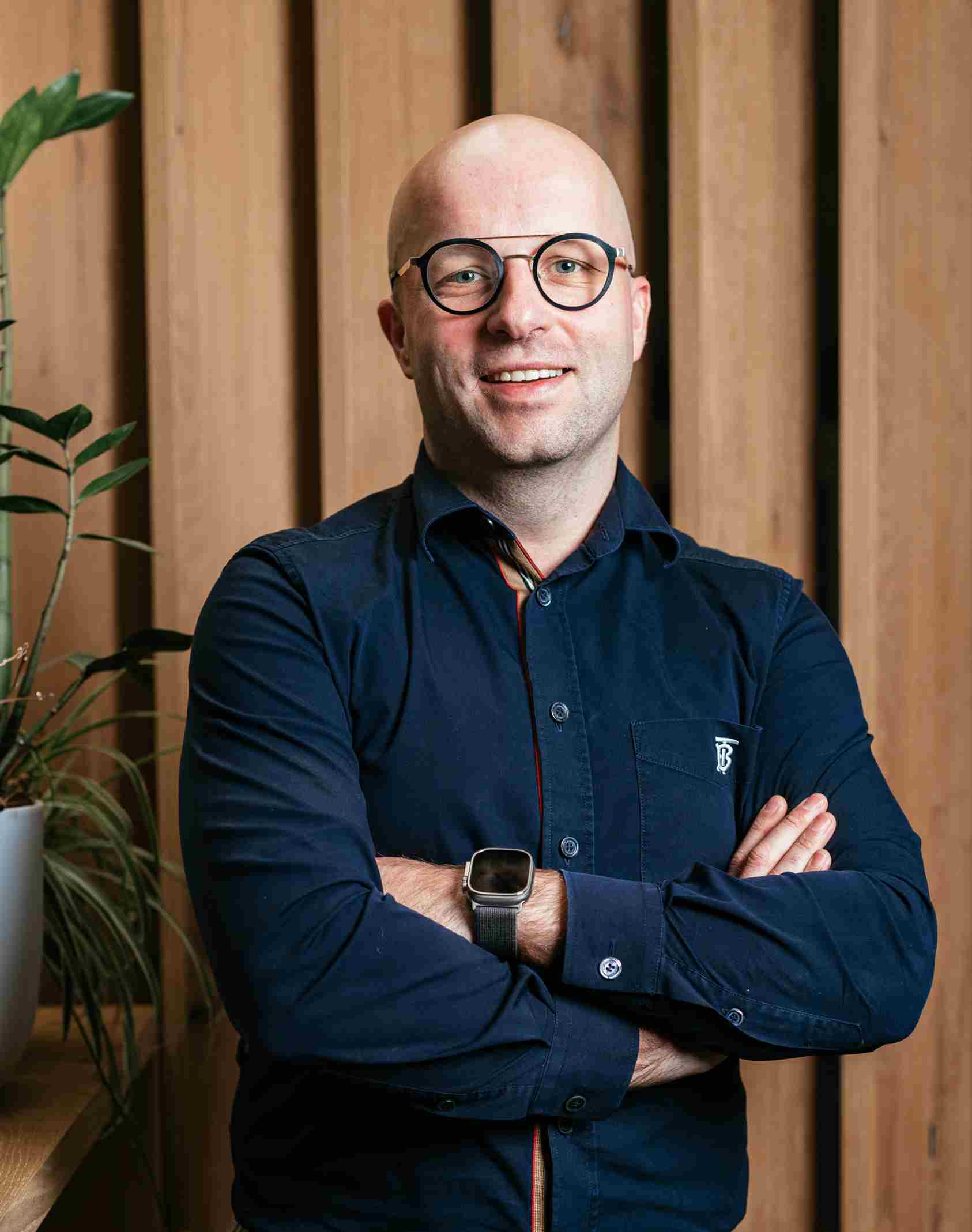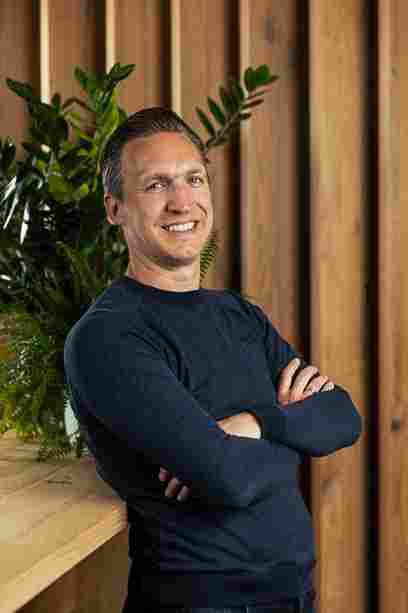 Sign up for our newsletter to receive updates,
relevant cases and upcoming trends.