Discover how to leverage out of the box functionalities of Salesforce Marketing Cloud (SFMC) to improve key email metrics. These improvements will result in a higher volume of email traffic landing on your e-shop and thus an augmented revenue.
Before going further, what are the prerequisites?
SFMC is a gold mine when it comes to applying Performance Marketing & Growth Hacking functionalities. These techniques basically come down to applying an always-on "test, analyse, improve" methodology. Which SFMC gives you the opportunity to put in practice by using various studio's & builders.
Most of the time the following studio's & builders will be used:
Journey Builder
Contact & Content Builder
Datorama Reports for SFMC (former Analytics Builder)
It is also recommended to have an active Advertising Studio license and an active Google Analytics account, but it's not mandatory.
Using the above, we can deploy and support performance marketing techniques at many different levels of an existing SFMC account. For example: batch emails, always on journeys, ad-hoc campaigns, transactional journeys, etc. All these can be supported by a SFMC AI-layer (Einstein) and performance marketing based activities to improve key metrics. In other words: audience management & engagement is revisited and improved.
The beauty of this is that it serves both sides of the coin: companies manage to catch, but most importantly, do not miss, a more qualified & relevant traffic while the community get to receive communications at the best-suited moment, with a tailored message on their favourite channel.
No rocket science, just a methodology
Too often are we confronted with partners looking at SFMC like an outbound email sending platform. Often do we see SFMC being under-exploited and its Journey Builder being used to send big batches of emails, splitting on consent and language because have to. But can we blame them? Not really!
Email marketing has been changing quite a lot these last years and Marketeers must adapt. Adapt yes, but not too much. Only taking into consideration what their tool allows them to do in order to follow market trends.
"When you've been using a car for several years and all of a sudden, your employer decides to give you an helicopter: what do you do? Well, you adapt!"
By adapting a way of working and changing habits, Marketeers can as of now take advantage of SFMC (= helicopter in above analogy) to apply Performance Marketing & Growth Hacking techniques.
For example, testing purposes of our methodology, we can use Journey Builder and its various activities: Path Optimizer, Send Time Optimization, Ad Audience, Advertising Campaign, Persona Split, etc.
For Analysing the outcome of our tests, we'll make use of Datorama Reports for SFMC & Google Analytics connector to observe what works best, which actions show the most impact, how incoming traffic evolves, etc.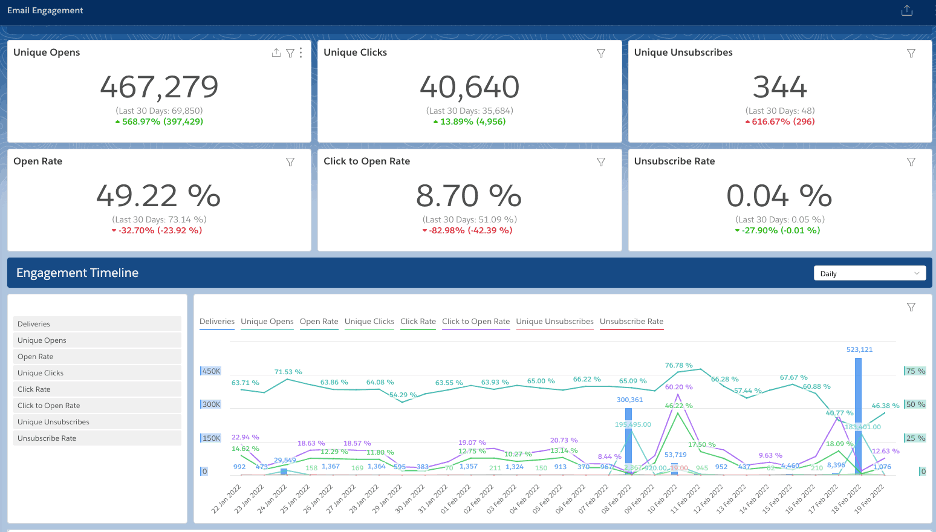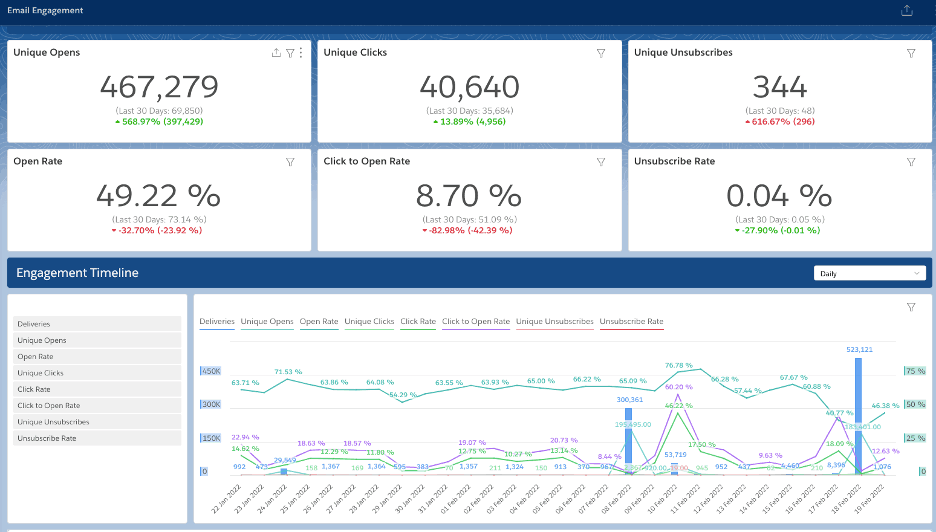 Doing these tests will also generate a lot of valuable behavioural data for Einstein to consume. Using Einstein's Engagement Scoring & Frequency, Copy Insights, Content Selection... we can put in motion the very last part of our methodology: improve!
Replacing gut feeling by relevant and actionable facts and figures.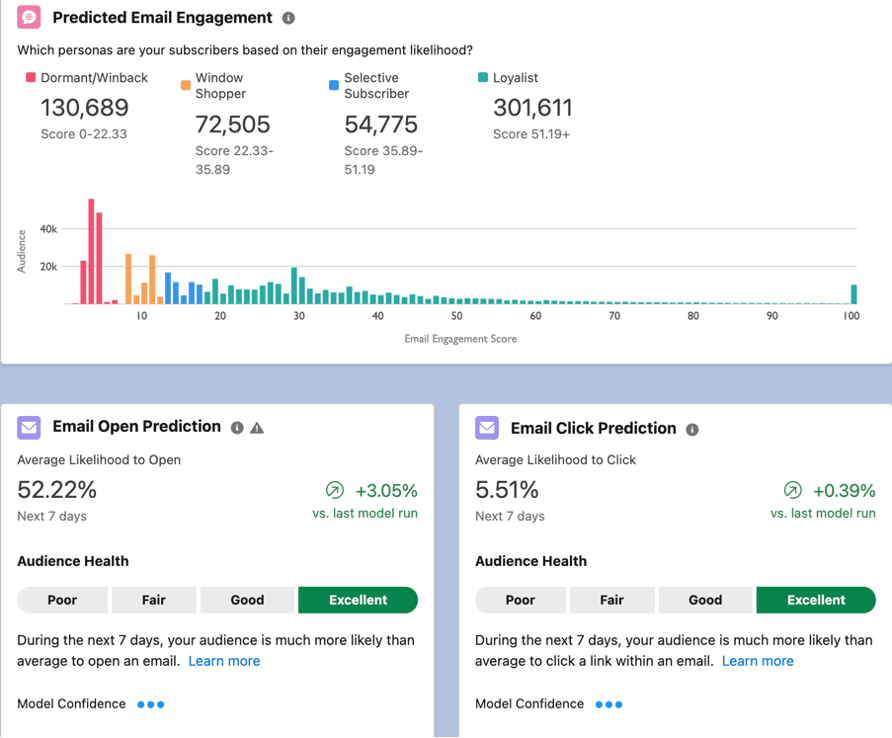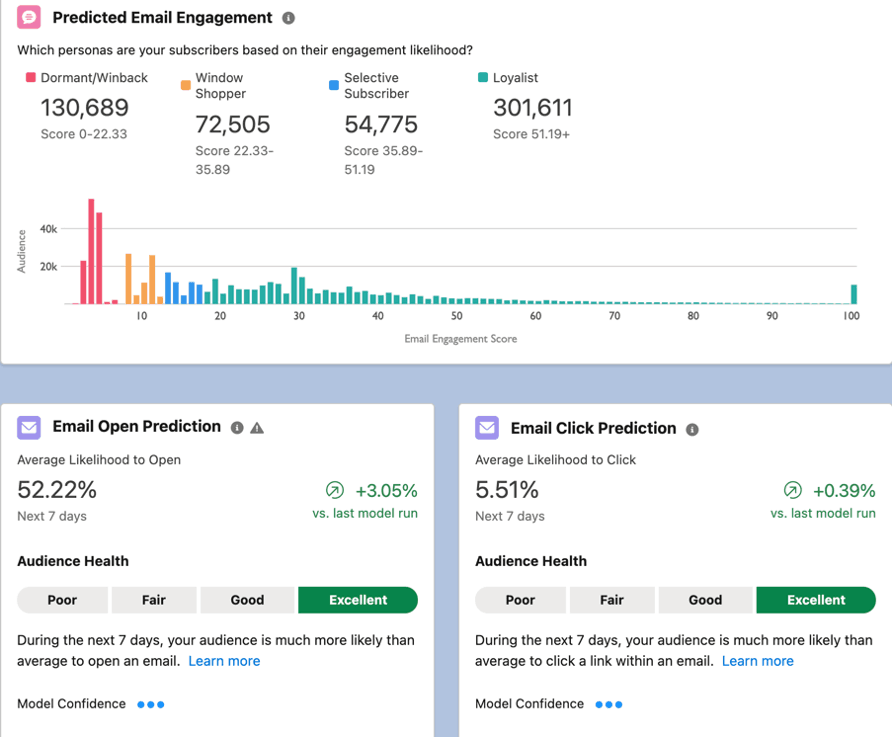 Why and how do we get there?
The benefits of using these techniques are multiple:
Improve direct metrics: open rate & click to open for more incoming traffic and thus augmented revenue.
Increase relevancy: better manage your way of communicating, spare your audience of unnecessary emails and prove yourself to be more relevant than ever.
Ameliorate ROI: help your organisation to get faster ROI by making full usage of SFMC and its capabilities.
As explained above, we're not talking rocket science, complex journeys or custom processes. No, we're talking about leveraging what's in the hand of all SFMC users today. Of course it's easier said than done. As explained, email Marketeers went under quite a rapid evolution of market trends and best practices.

Applying a new methodology from one day to another is not an easy task. The same way driving a helicopter after a car is not a natural move (nor is it allowed by the way): you need help and guidance! Why shouldn't you when it comes to applying a new methodology?

Get in touch to receive a first lesson!
Contact us for more information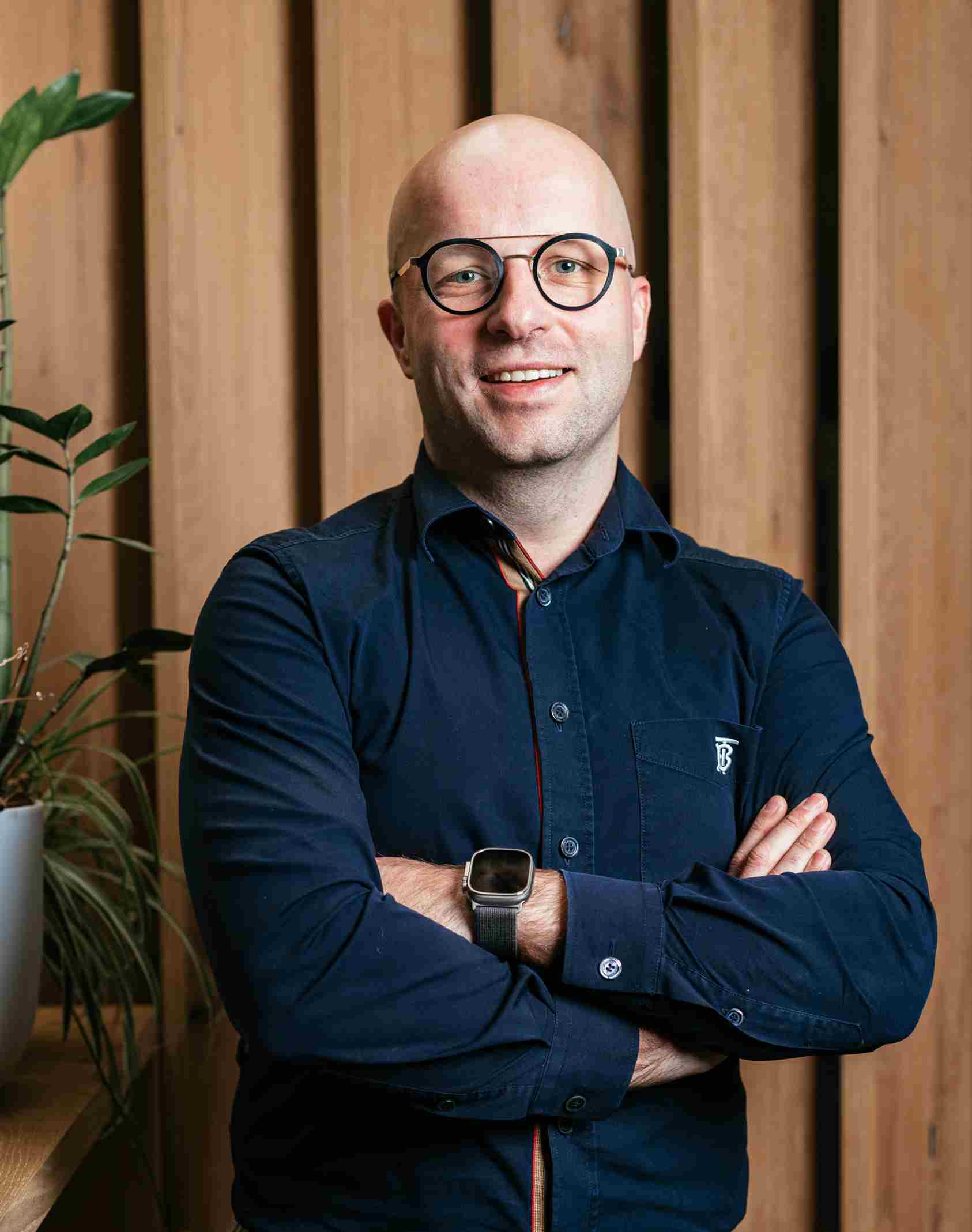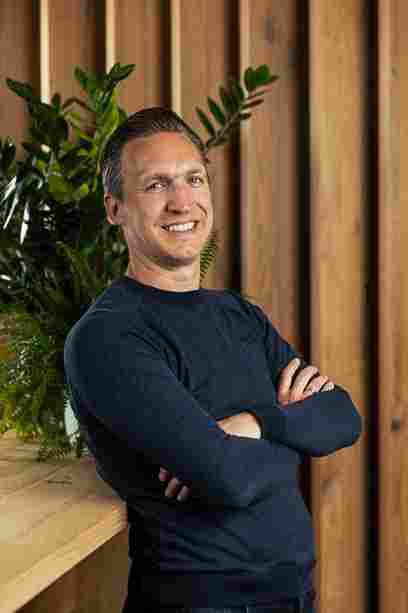 Sign up for our newsletter to receive updates,
relevant cases and upcoming trends.