TECHNOLOGY
Discover Marketing Cloud Account Engagement (Pardot)
What is Marketing Cloud Account Engagement?
Pardot is a B2B marketing automation tool focusing on lead generation and lead nurturing. Using Marketing Cloud Account Engagement, you can track and measure the impact of your communication and gain a deeper understanding of consumer behaviour. Based on these powerful insights, the content and tone of campaigns can then be personalised according to selected criteria.
Right person, right time, right place with Marketing Cloud Account Engagement (Pardot)
Empower your marketing and sales teams to score more deals thanks to marketing automation which:
Reveals meaningful connections
Generates more high-quality leads to keep your pipeline fully stocked
Automates your marketing, sending personalised and relevant content to prospects and customers at every stage of their buying journey
Rates how interested a prospect is using the scoring and grading qualification system
Quickly builds professional emails using the email builder
Salesforce Marketing Cloud Account Engagement (Pardot)
Marketing Cloud Account Engagement (Pardot) is a stand-alone product and integrated easily into Sales Cloud. Features include:
B2B Marketing Automation: Easy and efficient tools add agility and accuracy to your digital marketing campaigns and take your marketing and sales results to the next level.
Email marketing: Professional and easy to use, without any prior knowledge of HTML.
Lead scoring and grading: Making it easy to highlight hot leads and seize opportunities.
Marketing ROI: Accurately determines ROI of marketing activity.
Driving your business forward with Marketing Cloud Account Engagement (Pardot)
Marketing Cloud Account Engagement (Pardot) suits all small to medium organisations wishing to enjoy the benefits of marketing automation. If you are a large business, Marketing Cloud may also be worth considering. We'd be happy to look at the best options for you, naturally with no obligation.
Marketing Cloud Account Engagement (Pardot)?
Yes please!
Interested in implementing Marketing Cloud Account Engagement in your company? We'll look at your specific needs in a workshop (or 2). We'll then convert these into user stories and determine the workload.
Once we're up and running we work in 3 sprints of 3 weeks and look at the ideal way of working, before moving on to configuration and development.
Solutions for a bright future
We'll guide you in finding the right solutions. Our specialised team is skilled in diverse commerce solutions like e-commerce, loyalty and omni-channel and will keep you on track for the future.
Discover our industries
A digital presence is a must in every industry. Modern customers and users expect a personal service, seamless customer experience and plenty of engagement.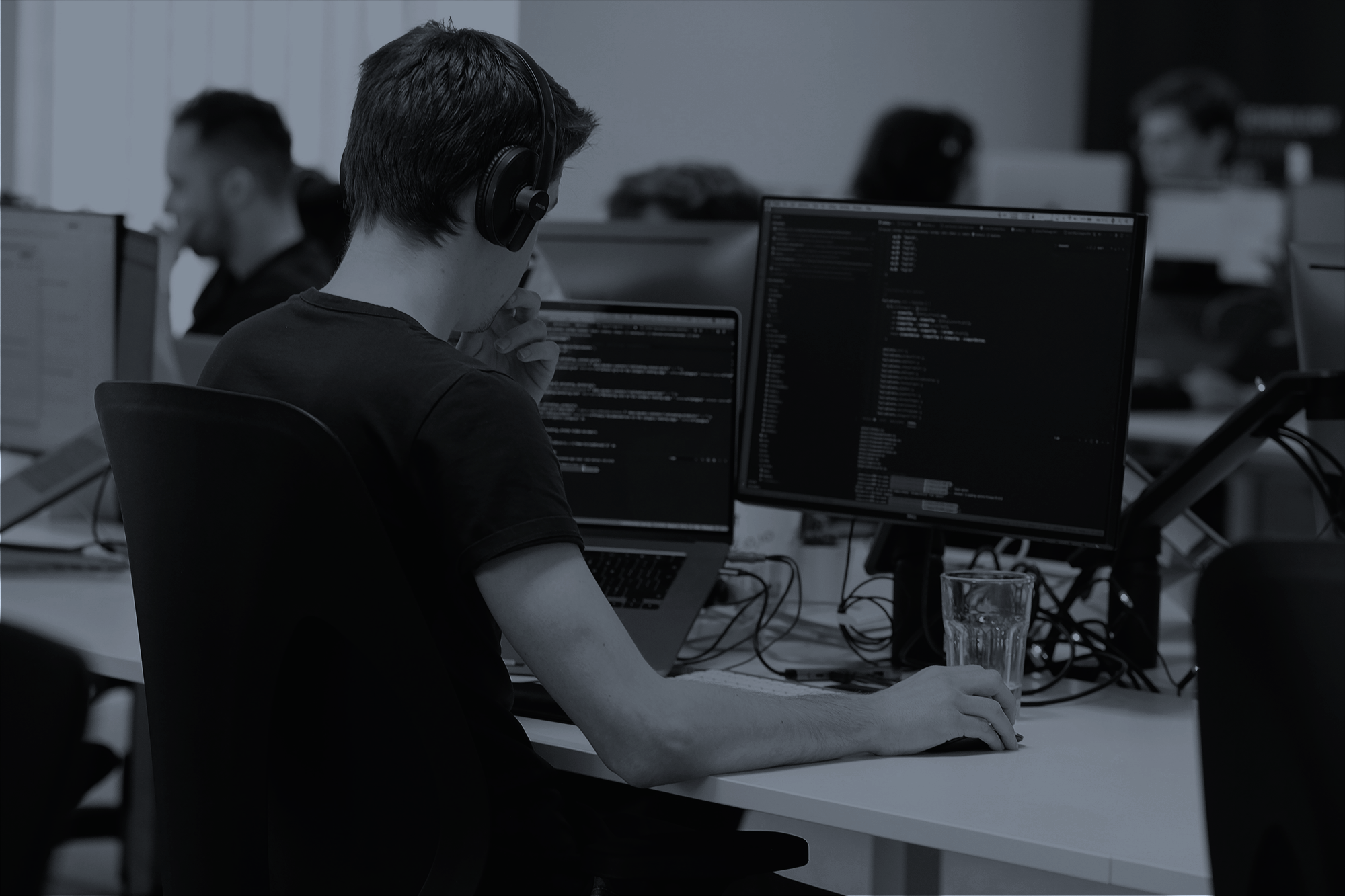 "With FORWARD's expertise and customer challenges I really learn how to make perfect code"
We are looking for Salesforce experts
Are you an expert in Salesforce? Or are you highly interested in Salesforce development? Then FORWARD could be a great place for you! We're looking for Commerce cloud developers, Marketing cloud consultants and more! check out our open positions.
Sign up for our newsletter to receive updates,
relevant cases and upcoming trends.