TECHNOLOGY
Discover Salesforce Marketing Cloud
What is Marketing Cloud Intelligence ?
As a cloud-based online platform, Marketing Cloud Intelligence makes it possible to visualise and harmonise all (marketing) related intelligence. A clear and accessible dashboard combines all kinds of up-to-the-minute data, facilitating analysis and insights, and making your next move efficient and effective.
Agile response with Marketing Cloud Intelligence (Datorama)
Driving your business agility and performance with a powerful 360° decision-making platform that:
Connects and combines all marketing data: Integrate data from different data sources and use them as your company's single source of truth.
Measures ROI: Monitor progress by keeping an eye on your goals. Stay on track with smart goals and alerts.
Visualises KPIs: Benefit from clear, real-time reporting making it easy to monitor and improve investments, performance, and goals across your teams, campaigns, and channels.
Provides smart insights and analytics: Dive deeper into your data and access them in an instant. No more wasting time or resources on manual processes when it comes to analytics and reporting.
Suits standard and custom data sources
Integrated in Marketing Cloud, Marketing Cloud Intelligence (Datorama) allows you to harmonise diverse data from all standard data sources with a standard connector. Any additional applications are easily added with a custom connection.
Expert assistance from FORWARD and Marketing Cloud Intelligence (Datorama)
Datorama is ideal for every medium to large organisation wishing to centralise and share all kinds of (marketing) data. We are experienced in implementing diverse Salesforce environments, whether complex or straightforward.
Moving forward?
Interested in integrating Datorama and boosting your business? We're happy to help. Let's start with a workshop (or two) to discuss your specific requirements. Then we'll set about converting them into user stories and determining the workload. We'll also consider the best way of working. After that, we'll move on to configuration and development.
Solutions for a bright future
We'll guide you in finding the right solutions. Our specialised team is skilled in diverse commerce solutions like e-commerce, loyalty and omni-channel and will keep you on track for the future.
Discover our industries
A digital presence is a must in every industry. Modern customers and users expect a personal service, seamless customer experience and plenty of engagement.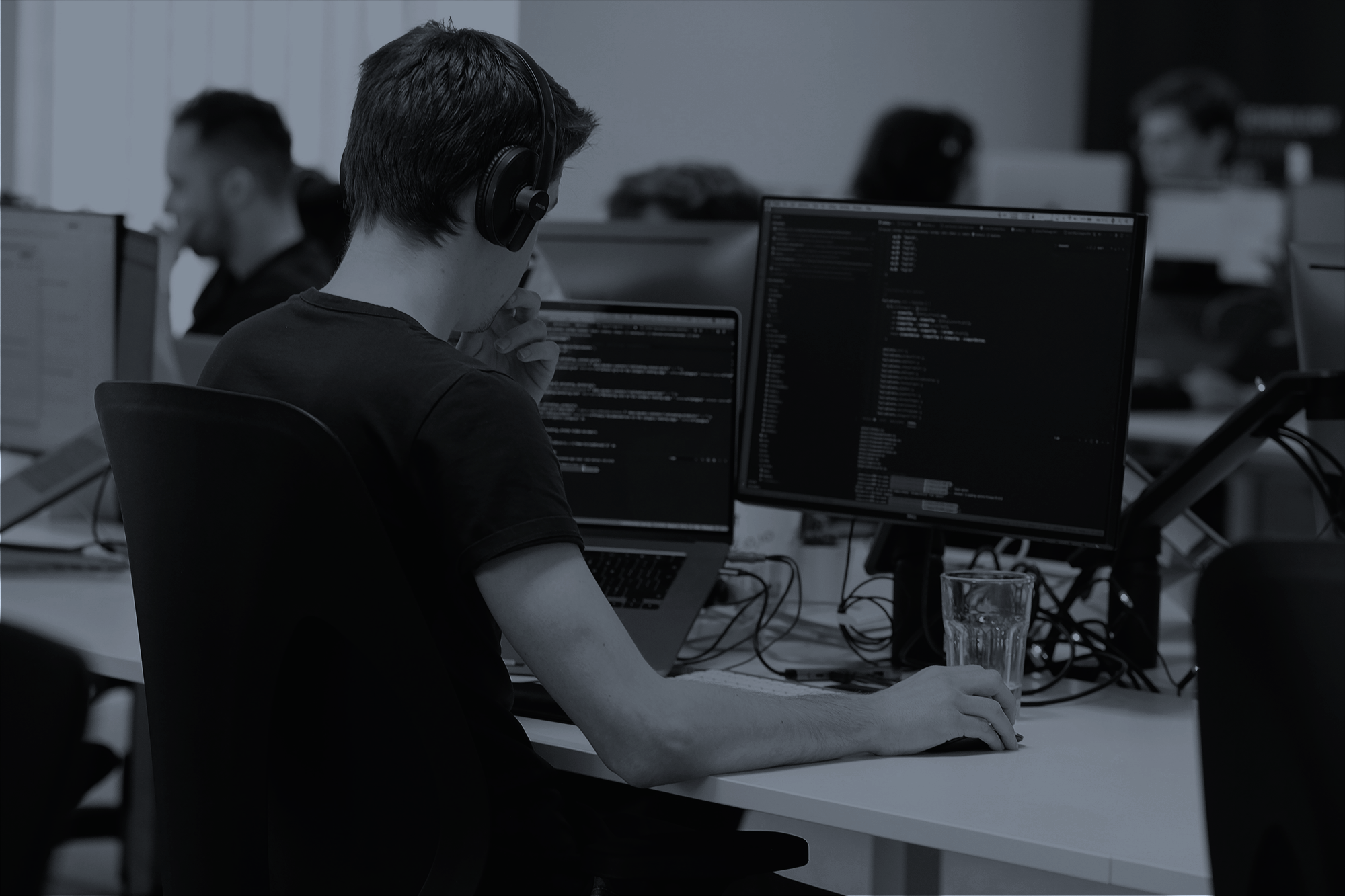 "With FORWARD's expertise and customer challenges I really learn how to make perfect code"
We are looking for Salesforce experts
Are you an expert in Salesforce? Or are you highly interested in Salesforce development? Then FORWARD could be a great place for you! We're looking for Commerce cloud developers, Marketing cloud consultants and more! check out our open positions.
Sign up for our newsletter to receive updates,
relevant cases and upcoming trends.